NBA Lockout
NBA Lockout
At Friedman's, Fewer Big Dogs Amble in During NBA Lockout
The Atlanta Journal Constitution - By Pattie Bond
An NBA lockout can really foul up the sales of $850 alligator skins, especially in size 17.
This season, like most in recent memory, could have been larger-than-life for Atlanta-based Friedman's Shoes, a modern-day cobbler to the flashy tastes of pro basketball players and other high rolling athletes.
But thanks to a National Basketball Association lockout that's putting the squeeze on spending by the loafer-loving players, the shoe shop's order list has been short.
"We're usually on our sixth reorder of the top shoes by now, but we stopped at two shipments this year,' said Brett Teilhaber, holding up a camel-and-bone mule he helped design based on the fancies of Shaquille O'Neal, Charles Barkley and Dennis Rodman.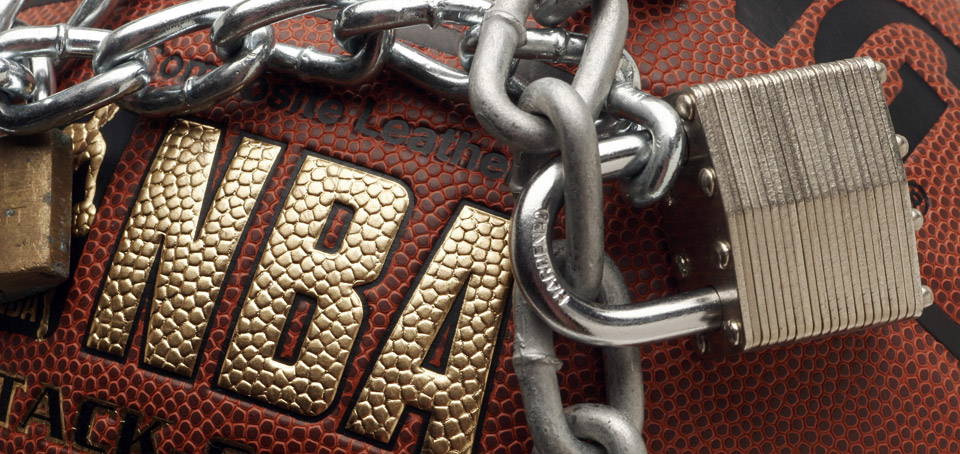 Just counting the missed home games of the Atlanta Hawks, Friedman's is more than a dozen major sales shy of a regular year. Every Hawks game brings a towering crowd of big spenders from the visiting team, and sometimes they'll drop $50,000 in a single shopping spree.
"If they don't bus them over, I send a van over to the Omni and pick them up," said Bruce Teilhaber, Brett's father and owner of Friedman's which has adjacent stores for men and women on Mitchell Street downtown and a third store in Buckhead.
The elder Teilhaber has been courting the oversized needs of pro ballplayers since the 1960s, around the time Joe Namath was getting ready to hit pro football and long before big-footed guys had any fashion choices beyond wingtips and clunky cap toes.
Bruce Teilhaber's father-in-law, Phillip Friedman, founded the business in 1929 as a used shoe store and repair shop. About 25 years ago, Teilhaber said he realized men's feet were getting larger, and he talked manufacturers into making bigger shoes.
His break in the pro sports circuit came in the late 1960s when football players dropped by after a game between the Atlanta Falcons and San Francisco 49ers. "Big guys know other big guys," Teilhaber said. "From there, we got some hockey players and then it spread to basketball."
Friedman's was filling a huge niche by carrying shoes up to size 13, which was large in those days. "But then John Havlicek of the Boston Celtics came in and needed a size 14 narrow," said Teilhaber, who's still lamenting 20-odd years later that he couldn't fill the order. "It killed me. I couldn't sleep that night."
Friedman's would be hard-pressed not to find a fit today. Three floors of the downtown men's store bulge with big shoes in all styles and widths, including lime, orange and olive tones popular with NBA stars. Shoes that fit Shaq's size 22 foot alone stand 15 boxes high and almost as wide.
Despite the so-far aborted season, stars like O'Neal are still ordering shoes from Friedman's said Teilhaber, who estimates sales to NBA players make up 15 percent of his business. The sales that are suffering are those to the lesser-known players and the first-round draft picks, he said. But even the big stars could cut back on their shoe budget, with recent endorsement cancellations by Nike and Fila USA.
Teilhaber is staying upbeat, though, counting on catalog sales and a new Web site to reach those players that aren't in town this season. And there are always celebrities like Don King, who once dropped $65,000 at Friedman's on 110 pairs of shoes. "This NBA thing is hurting us, but we're still doing fine," he said. "There are plenty of big people out there."